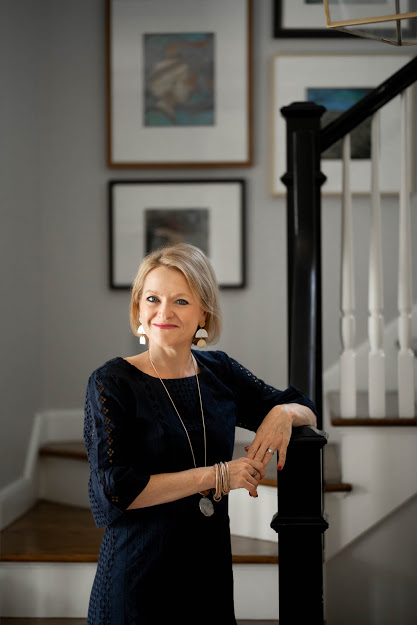 Meredith Schreiber is a top producing second generation realtor and an experienced business leader in multiple industries. After growing up in Evanston, Meredith headed to Cornell University to study hospitality administration at Cornell's legendary Hotel School. Working for more than 13 years with Levy Restaurants directing complex hospitality businesses (Ravinia Music Festival, Arlington Park and Bradley Center in Milwaukee, among other projects), Meredith decided pivot in her career in 2010. Partnering with her mother, Anne Branning at @properties – a top-producing realtor for more than 25 years at the time, they created a team within @properties.
Utilizing her corporate business leadership background, Meredith worked to combine Anne's deep real estate knowledge and Meredith's strategic vision to create a cohesive, client-focused partnership to fuel the expansion of their business. After several years of growth, a result of personalized relationship-based service, Meredith & Anne decided to expand once again. In 2018, Lauren Weiss joined the team, enabling further growth through Lauren's advertising background and wide personal network throughout the Chicago area. Meredith, Anne & Lauren have created an integrated business relationship to expand the service provided to their clients, as well as growing their business geographically and technologically. Offering their clients the benefit of multiple agents working together, along with an administrative assistant, the team offers a high level of service and dedication throughout their home purchase or sale (and beyond).
In addition to her real estate career, Meredith has renovated many homes which has given her a unique perspective on a home's potential whether a client is buying or selling a home. Careful evaluation of properties and potential improvements help clients see where value could be added. Additionally, Meredith offers a vision of cost-effective improvements to maximize the sales price, and improved appeal to clients who are selling their homes. The team has seen tremendous success for many clients who have seen their sales price increase with some modest improvement suggestions.
Background
A lifetime resident of the North Shore, Meredith is a graduate of Cornell University's Hotel School and enjoyed 15 years in the hospitality industry working at many venues with Levy Restaurants – from Ravinia Festival to Bistro 110 to Arlington Park. Her business leadership experience provided the organizational, communication and negotiation skills for her successful career in real estate.
Meredith has lived in Chicago, Lake Bluff and Evanston with her husband and three children since 1998. When not working, Meredith enjoys spending time with family and friends, dining out and planning renovations and updates to her home.
---
Meredith was a wonderful resource for the four years(!) we were looking for a home. We wanted a forever home so we were super picky and in a situation where we could wait for exactly what we wanted to come on the market. Despite that, she was patient, kind, never pushed, and responded immediately whenever we contacted her. .. Overall she helped make buying our first home much easier than anticipated! I highly recommend her!


Margaret M.
If you want someone who will work tirelessly to sell your house, look no further than Meredith. She made every effort to bring potential buyers through my property using all the marketing tools available…a strong on-line presence with professional videos and photos, open houses, and word of mouth through the @properties network. I couldn't be more pleased with the outcome. I would not hesitate to highly recommend Meredith.

Kathryn C.
Meredith is the best of the best! From the moment we first contacted her to find our future home, we felt so well taken care of. She was extremely thorough during the entire process and made every step of the way so easy for us. She is patient, kind, supportive, honest, knowledgable and did everything in her power to make sure we were well taken care of and happy. We love our new home and cannot thank Meredith enough. Highly recommend!

Becca Z.
We moved to Evanston from out-of-state, and we received Meredith's name through a friend. Meredith had a lot of information about the city to help us hone in on areas that would be a good fit for us as people who were both new to the area and first time homebuyers. She was prompt in communicating with us and the seller/seller's agent before closing. We could not have had a smoother homebuying experience!

Kathleen S
Working with Meredith was a fantastic experience. She's completely professional, diligent, and generous with her time and knowledge. She is also extremely dialed into the area where we bought (Evanston), which was exactly what we were looking for. When we first met with her, she prepared us for what to expect, and what she described is exactly how our purchase went down. On top of being a great agent she's also a really nice and down to earth person. I would recommend Meredith to anyone looking to buy or sell their home, particularly in Evanston or anywhere on the North Shore.

Dan S.
Meredith is all you can ask for as a realtor. She's responsive, patient, friendly, knowledgeable, and honest. She knows Evanston and all the surrounding areas well and was very responsive to our oddball tastes. We drove by appointments and said "nope" and she said, "OK, next!" Every time we texted or called she worked with us ASAP to manage our needs. She was an advocate and a soldier for us. Would use her again or recommend her to anyone

Sara K
Meredith is an outstanding realtor. She is knowledgeable, dependable and decisive to a degree that is remarkable and invaluable. What's more, she is wonderfully kind and genuine. Meredith made it very clear by her actions that she is not in business to maximize her sale volume, but to serve as a wide-ranging consultant to help her clients achieve their goals in a way that works for them. If it is not evident from my review, I highly recommend Meredith Schreiber to anyone interested in buying or selling real estate.

Peter C