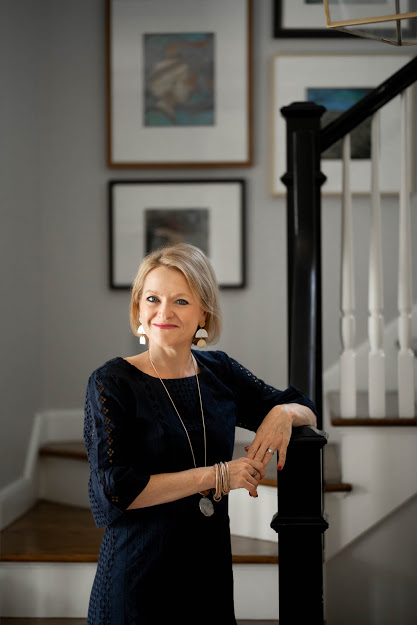 Meredith Schreiber, a top-producing realtor on Chicago's North Shore has more than 12 years of real estate sales expertise and has been recognized by her clients for exceptional client service and by her colleagues for her collaborative approach to each sale. Meredith consistently works to identify technological tools and market trends that provide her clients with a leading edge in their sale or purchase. Her successful formula to prepare and market homes is rooted in experience, buyer preferences and data, which results in a faster sale at a higher price for her clients. Her market knowledge and industry connections are invaluable for both buyers and sellers looking to be on the forefront of a competitive market.
Schreiber views herself as a versatile resource before, during and after a sale or purchase – providing guidance on home improvement projects and recommendations for countless service professionals through the full cycle of home ownership. "Every client is at a different stage – from first time homebuyers in need of detailed guidance on their first purchase to experienced sellers with a $2M+ home," she says. "I work hard to provide the right guidance to help each client achieve their real estate goal. Sometimes it's detailed explanation of each step of the process and sometimes it's skilled negotiations, but for me it's most important that each client feels they are getting valuable, professional expertise."
Leading her team, Schreiber Branning Weiss, of three agents and an assistant, Meredith has created a united team with remarkable annual growth, with over $50M in sales in 2021. Together, Meredith, Anne Branning & Lauren Weiss offer their clients more than 45 years combined experience and the unique benefit of having multiple agents working together to provide top-level service throughout the purchase or sale of a home. Each agent brings a different perspective and skill set to the team and supports each other and all of their clients.
A lifetime resident of the North Shore, Meredith is a graduate of Cornell University's Hotel School and enjoyed 15 years in the hospitality industry as the business leader at several venues for Levy Restaurants – from Ravinia Festival to Bradley Center to Arlington Park. Her business leadership experience provided the organizational, communication and negotiation skills for her successful career in real estate. Meredith has lived in Lake Bluff and Evanston with her husband and three children since 1998. When not working, Meredith enjoys spending time with family and friends, dining out and planning renovations and updates to her home. She is the former co-president of the local PTA, a supporter of Foundation 65, is an @properties Road to Rolex recipient in 2016, has been recognized in the "Who's Who" issue for Chicago Agent Magazine and has been recognized by Crain's Chicago Business as a Notable Real Estate Agent in 2021.
Primary Communities – Chicago's North Shore suburbs specializing in Evanston, Wilmette, Winnetka, Kenilworth & Glenview, but also knowledgeable in surrounding communities including the north side of Chicago.
---
Meredith was a wonderful resource for the four years(!) we were looking for a home. We wanted a forever home so we were super picky and in a situation where we could wait for exactly what we wanted to come on the market. Despite that, she was patient, kind, never pushed, and responded immediately whenever we contacted her. .. Overall she helped make buying our first home much easier than anticipated! I highly recommend her!


Margaret M.
If you want someone who will work tirelessly to sell your house, look no further than Meredith. She made every effort to bring potential buyers through my property using all the marketing tools available…a strong on-line presence with professional videos and photos, open houses, and word of mouth through the @properties network. I couldn't be more pleased with the outcome. I would not hesitate to highly recommend Meredith.

Kathryn C.
Meredith is the best of the best! From the moment we first contacted her to find our future home, we felt so well taken care of. She was extremely thorough during the entire process and made every step of the way so easy for us. She is patient, kind, supportive, honest, knowledgable and did everything in her power to make sure we were well taken care of and happy. We love our new home and cannot thank Meredith enough. Highly recommend!

Becca Z.
We moved to Evanston from out-of-state, and we received Meredith's name through a friend. Meredith had a lot of information about the city to help us hone in on areas that would be a good fit for us as people who were both new to the area and first time homebuyers. She was prompt in communicating with us and the seller/seller's agent before closing. We could not have had a smoother homebuying experience!

Kathleen S
Working with Meredith was a fantastic experience. She's completely professional, diligent, and generous with her time and knowledge. She is also extremely dialed into the area where we bought (Evanston), which was exactly what we were looking for. When we first met with her, she prepared us for what to expect, and what she described is exactly how our purchase went down. On top of being a great agent she's also a really nice and down to earth person. I would recommend Meredith to anyone looking to buy or sell their home, particularly in Evanston or anywhere on the North Shore.

Dan S.
Meredith is all you can ask for as a realtor. She's responsive, patient, friendly, knowledgeable, and honest. She knows Evanston and all the surrounding areas well and was very responsive to our oddball tastes. We drove by appointments and said "nope" and she said, "OK, next!" Every time we texted or called she worked with us ASAP to manage our needs. She was an advocate and a soldier for us. Would use her again or recommend her to anyone

Sara K
Meredith is an outstanding realtor. She is knowledgeable, dependable and decisive to a degree that is remarkable and invaluable. What's more, she is wonderfully kind and genuine. Meredith made it very clear by her actions that she is not in business to maximize her sale volume, but to serve as a wide-ranging consultant to help her clients achieve their goals in a way that works for them. If it is not evident from my review, I highly recommend Meredith Schreiber to anyone interested in buying or selling real estate.

Peter C