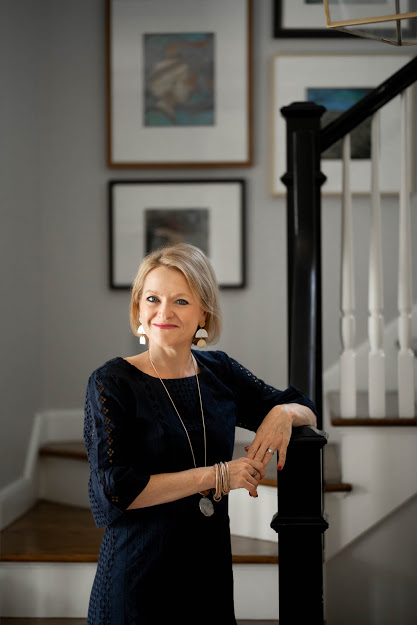 Meredith Schreiber is a top producing second generation realtor and an experienced business leader in multiple industries. After growing up in Evanston, Meredith headed to Cornell University to study hospitality administration at Cornell's legendary Hotel School. Working for more than 13 years with Levy Restaurants directing complex hospitality businesses (Ravinia Music Festival, Arlington Park and Bradley Center in Milwaukee, among other projects), Meredith decided pivot in her career in 2010. Partnering with her mother, Anne Branning at @properties – a top-producing realtor for more than 25 years at the time, they created a team within @properties.
Utilizing her corporate business leadership background, Meredith worked to combine Anne's deep real estate knowledge and Meredith's strategic vision to create a cohesive, client-focused partnership to fuel the expansion of their business. After several years of growth, a result of personalized relationship-based service, Meredith & Anne decided to expand once again. In 2018, Lauren Weiss joined the team, enabling further growth through Lauren's advertising background and wide personal network throughout the Chicago area. Meredith, Anne & Lauren have created an integrated business relationship to expand the service provided to their clients, as well as growing their business geographically and technologically. Offering their clients the benefit of multiple agents working together, along with an administrative assistant, the team offers a high level of service and dedication throughout their home purchase or sale (and beyond).
In addition to her real estate career, Meredith has renovated many homes which has given her a unique perspective on a home's potential whether a client is buying or selling a home. Careful evaluation of properties and potential improvements help clients see where value could be added. Additionally, Meredith offers a vision of cost-effective improvements to maximize the sales price, and improved appeal to clients who are selling their homes. The team has seen tremendous success for many clients who have seen their sales price increase with some modest improvement suggestions.
Background
A lifetime resident of the North Shore, Meredith is a graduate of Cornell University's Hotel School and enjoyed 15 years in the hospitality industry working at many venues with Levy Restaurants – from Ravinia Festival to Bistro 110 to Arlington Park. Her business leadership experience provided the organizational, communication and negotiation skills for her successful career in real estate.
Meredith has lived in Chicago, Lake Bluff and Evanston with her husband and three children since 1998. When not working, Meredith enjoys spending time with family and friends, dining out and planning renovations and updates to her home.